What kind of Insurance are you looking for?
Peter Ogilvie is an Independent Insurance Adviser who specialises in protecting individuals, families and business with the appropriate risk insurance products.
These risk insurance products include but are not limited to:
Life Insurance, Trauma insurance, Income Cover Protection Insurance, Mortgage Protection Insurance, Key Person Cover etc.
The products we recommend for you are tailor-made to your personal, family and/or business financial position.
Peter is also qualified to assist with your KiwiSaver needs, and other personal insurances – home, car and contents.
Mission statement: To provide an exceptional experience, security and peace of mind for our valued clients who entrust us with their Insurance and KiwiSaver needs.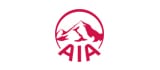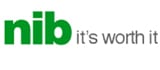 "My mortgage situation changed recently, so Pete explained everything in plain language and advised me about what cover was available. We raised the life cover amount, and mortgage protection to suit my new situation. The paperwork was done online and saved us both a lot of time and Pete made it easy. I can see why he has a great reputation in our community and recommend anyone to get in touch with him. You might be paying too much or could need some information adjusted which might be critical in getting a payout if that time arises."
"My insurances needed reviewing and I received a recommendation from a family member. Peter is quick and efficient – follows through / actions requests straight away. Thanks for all your help so far – great knowing that our affairs are in good hands."
"Just a really good down to earth guy who made things so easy for us.
I found Peter really organised, got onto things quickly and is definitely someone who knows his stuff. Exactly what we were after."
"We have been dealing with Peter Ogilvie as an Insurance Broker for the last 10 plus years, during this time we have found him to be highly efficient, non-pushy and a wonderful source of advice on what we should be doing to protect both ourselves and our families. We feel that Peter looks after what he believes is the best solution for us and does not try and sell us services or insurances that we do not require. Punctual, friendly and professional."
"We have been dealing with Peter for both our personal & business risk insurance for several years. We have found him to be efficient and professional. We would not hesitate to recommend him to anyone who is looking for Risk insurances."
"Peter has assisted me with my personal and business risk insurances, he is great to deal with, patient and made it an easy process. He found the right covers to suit our individual needs and kept me updated throughout the application process. I would recommend him to anyone who wants an insurance broker who really looks after his clients and finds the best insurance covers for them."
"We had been procrastinated over tackling the whole life insurance issue for a number of years, pushy salesmen, awkward questions, having to consider what would happen in the event of your demise or your partner. Peter was easy to talk to, spoke about the different options, gave us time to think about it without pressure, and we now have peace of mind that we have had good professional advice and have adequate insurance whatever might happen."
"Peter and his staff are fantastic to deal with. I really value the service you have both provided me. You are very thorough and sourced the best cover of insurance that suited my needs. You both are very professional, friendly, offer a hassle-free and prompt service."
"Peter Ogilvie has been my insurance Broker for many years. Peter is always approachable and very knowledgeable about the products that he recommends. He will work out the whole package of what you might need then guide you through the process, I have never had the feeling that Pete was trying to up sell me or have me buy packages that were not necessary. I would be very happy to recommend Pete to anybody looking for an insurance broker with their client's best interest at heart."
"Peter has managed our personal life insurance requirements for approximately 10 years. During that time, I have always been impressed with the personal approach and care that Peter demonstrates in addition to his understanding of the products and solutions that are best for our needs. I have no hesitation in recommending Peter to others who may require his insurance services."
Latest Blogs
May 9, 2022
That's right – the big concerns with your everyday existence in this beautiful country. Covid has impacted everyone on this earth, the impacts have been…